"If you don't know your options, you don't have any" – Diana Korte
Why Birth Boot Camp?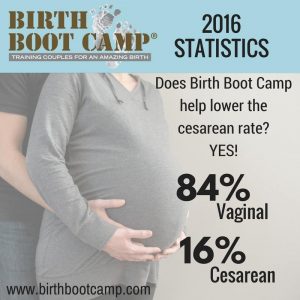 Birth Boot Camp is committed to training couples in natural childbirth and breastfeeding through accessible, contemporary education.
In addition to a comprehensive and modern class designed for parents planning a natural childbirth, students in both live and online classes will receive the full-color, professionally printed Field Manual, relaxation training, links to additional reading on complimentary topics, and a breastfeeding DVD, The Ultimate MRE, taught by lactation consultant Mellanie Sheppard, ICBLC, RLC.
What is Birth Boot Camp?
Birth Boot Camp is a 10 week, childbirth class for couples in the Dallas/Fort Worth area,  that includes a comprehensive workbook, audio relaxation training, and a complete breastfeeding DVD course.
Class 1 – Defining the Mission: Why Natural Birth
Class 2 – P.T. and Chow: Physical Training and Nutrition for Birth
Class 3 – Setting Up Camp: Choosing Where to Birth Chain of Command: Who is in Charge of Your Birth?
Class 4 – Countdown to D-Day: Final Preparations Before Giving Birth
Class 5 – Deployment: Baby on the Move
Class 6 – Supporting Arms: Mom's Most Important Ally
Class 7 – Cadence: The Sights and Sounds of Birth
Class 8 – The Fog of War: Keeping a Clear Head in Labor
Class 9 – The Plan of Action: Establishing Your Priorities and Making a Plan Mission Accomplished: The Immediate Postpartum Period
Class 10 – Life With a New Recruit